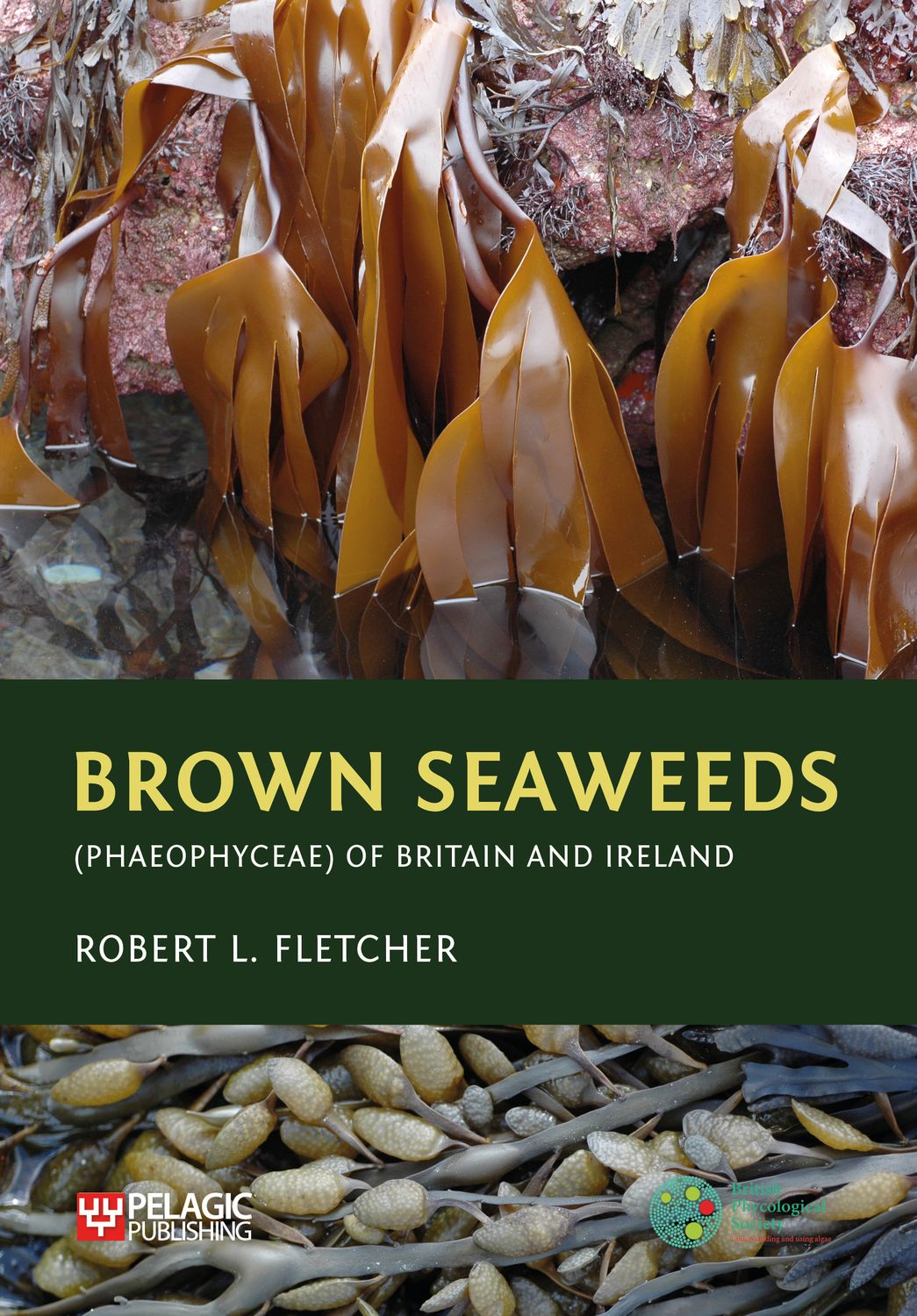 Brown Seaweeds (Phaeophyceae) of Britain and Ireland
Up-to-date, comprehensive introduction and identification guide to all the brown seaweeds around the coasts of Britain and Ireland
Exceptionally well-illustrated with over 300 compound plates of original line drawings and photographs
An indispensable research tool to phycologists and students of marine botany throughout the world
Most welcomed is this long anticipated, comprehensive and authoritative treatment of the brown seaweeds of Britain and Ireland.
—Professor David M John, Natural History Museum, London
Tags:
algae
botany
Coming Soon
marine biology
phycology
seaweed
Description
Brown Seaweeds (Phaeophyceae) of Britain and Ireland provides the first complete, up-to-date, detailed illustrated guide and keys to the nearly 200 species of brown algae present around the coasts of Britain and Ireland. It is the culmination of over 30 years of field and laboratory studies by the author.
Following an exhaustive introduction that covers the biology and ecology of brown seaweeds, a checklist of species is set out, followed by clear and user-friendly keys to the genera. Particular attention is then paid to providing detailed illustrations, and the volume holds more than 300 compound plates of line drawings and photographs in its extensive taxonomic treatment. Comprehensive information is given on the geographical and seasonal distributions, synonymy, morphology, anatomy, cytology, reproduction, life histories, taxonomy, systematics and bibliographic material pertaining to each species.
Notably, this flora offers a much fuller consideration of many of the lesser known, more cryptic microscopic brown algae than previously available. Further, the book also contains the results of much original research undertaken by the author. This will surely remain a standard reference work on brown seaweeds for many years to come – an indispensable research tool and field guide for phycologists and students throughout the North Atlantic region and beyond.
DOI: 10.53061/XDPG8462
Table of Contents
Preface
Acknowledgements
Introduction
Cell structure
The brown algal thallus
Reproduction
Life histories
Community ecology
Floristics
Systematics
Checklist of Phaeophyceae for Britain and Ireland
Arrangement of the work
References for Introduction
Keys to genera
Taxonomic treatment
SUBCLASS DISCOSPORANGIOPHYCIDAE
Order Discosporangiales
Family Choristocarpaceae
SUBCLASS ISHIGEOPHYCIDAE
Order Ishigeales
  Family Petrodermatceae
SUBCLASS DICTYOTOPHYCIDAE
Order Dictyotales
   Family Dictyotaceae
Order Sphacelariales
   Family Cladostephaceae
   Family Lithodermataceae
   Family Sphacelariaceae
   Family Sphacelodermataceae
   Family Stypocaulaceae
SUBCLASS FUCOPHYCIDAE
Order Desmarestiales
   Family Arthrocladiaceae
   Family Desmarestiaceae
Order Ectocarpales
   Family Acinetosporaceae
   Family Chordariaceae
   Family Ectocarpaceae
   Family Petrospongiaceae
   Family Scytosiphonaceae
Order Fucales
   Family Fucaceae
   Family Himanthaliaceae
   Family Cystoseiraceae
Family Sargassaceae
Order Laminariales
   Family Alariaceae
   Family Chordaceae
   Family Laminariaceae
Order Ralfsiales
   Family Ralfsiaceae
Order Sporochnales
   Family Sporochnaceae
Order Tilopteridales
   Family Cutleriaceae
   Family Halosiphonaceae
   Family Phyllariaceae
   Family Tilopteridaceae
Incertae sedis at ordinal rank
Sorapion
Glossary
References
Index
Reviews
Most welcomed is this long anticipated, comprehensive and authoritative treatment of the brown seaweeds of Britain and Ireland. It represents the culmination of more than 35 years of research by the author following publication of his first volume on brown seaweeds. An impressive book that is a useful introduction and indispensable reference source for anyone researching this environmentally and commercially important seaweed group in the North East Atlantic and beyond.
—Professor David M John, Natural History Museum, London
Dr Fletcher's monograph is a magnificent, scholarly account of all the brown seaweeds of Britain and Ireland (and of most of the brown algae of the coasts from Norway and Iceland south to Portugal). It represents more than half a century of sustained and painstaking fieldwork and laboratory studies by the author. No study of this coverage and quality of brown seaweeds of the NE Atlantic has been published in the last 90 years.
—Professor M.D. Guiry, AlgaeBase, University of Galway
About the Author
Robert Fletcher is a Visiting Reader at the Institute of Marine Sciences, University of Portsmouth, UK, where he has worked since 1971. He has published widely on aspects of the ecology, life histories, molecular biology, taxonomy and applied aspects of marine algae, with particular respect to the brown algae. He is a member of both the British Society of Phycology and the International Society of Phycology. He received his PhD in Marine Botany from the University of London, UK in 1974.
Bibliographic Information
888 pages

300 plates

BISAC

SCI039000, SCI011000, NAT045050

BIC

PSTV, PSPM, PST