Ordering Books from Pelagic Publishing
Ordering from www.pelagicpublishing.com
Placing orders online Ordering online is quick and simple – we accept all major credit and debit cards through a secure interface (powered by Stripe). Add items to your basket and complete the delivery address, delivery info and payment screens to quickly and securely complete your order.
Using discount codes and coupons
If you have a discount code or coupon you can enter it during the checkout process.
Please note that offer codes and vouchers may have time-limited or other conditions, if your order does not meet the conditions (e.g. if your discount code is out of date) the discount will not be applied by the shopping basket. Please contact us if you have any queries.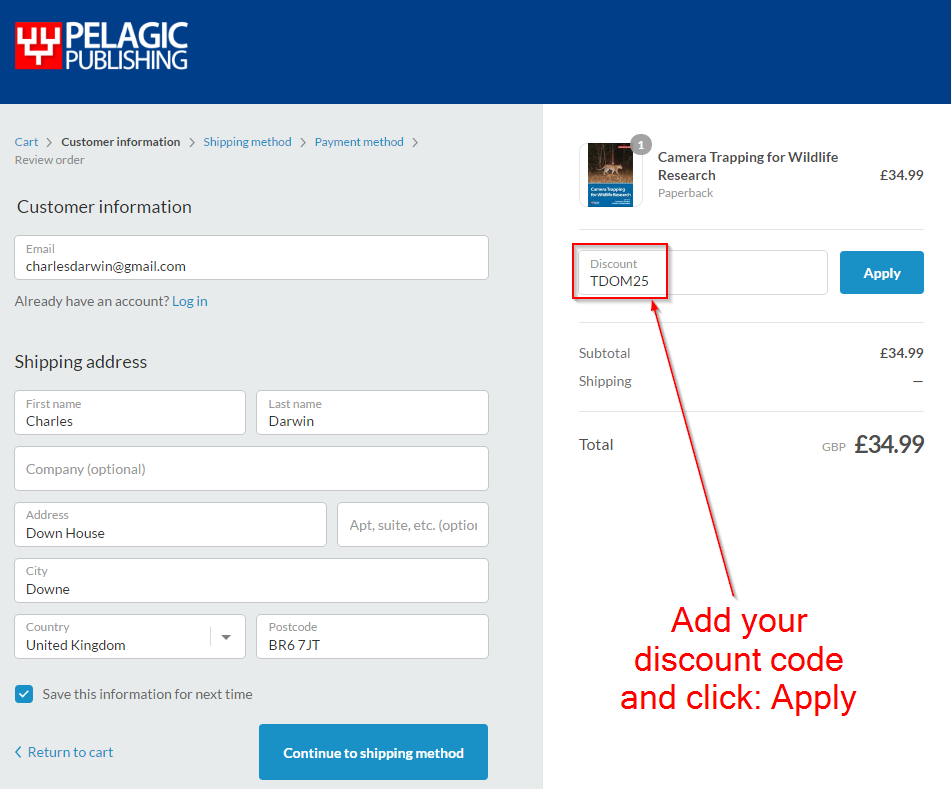 What is a Preorder?
A Preorder is an order for any book that is either (a) Not Yet Published (NYP in book industry jargon), or (b) temporarily out of stock.
When will I get my Preorder?
Preorders will be dispatched to you automatically when the book is published.
When will I be charged for my Preorder?
Preorders are charged to your payment card at the time of ordering.
Why is there no Preorder for this pre-publication book?
We advertise Preorders on books roughly three months before they are published. Any book that is not due to published for more than three months will not have a Preorder available yet.
Ordering by phone
If you wish to order by telephone in the UK or Europe please contact our distributor who can take an order by credit or debit card over the phone. If possible please quote the ISBN/s of books you would like when ordering.
NBN International
10 Thornbury Road,
Plymouth,
PL6 7PP,
United Kingdom

Tel: +44 (0)1752 202301