Ordering eBooks via Pelagic
Our eBooks are available via the Pelagic website (as well as on all other major eBook platforms) - we work in partnership with the Glassboxx eBook and audiobook platform. This is a popular app for reading eBooks on mobile devices or online. When you click on an eBook's Add to Basket on our site you will be transferred to Glassboxx's secure checkout.
From that point on you are entering into a transaction with Glassboxx and they will be responsible for the delivery of your eBook to the Glassboxx app, and any support you need. Information on reading your eBook via the Glassboxx app is available from: https://glassboxx.com/glassboxx-help/. You can contact Glassboxx at glassboxxhelp@firstygroup.com. We aren't able to view or manage orders on Glassboxx.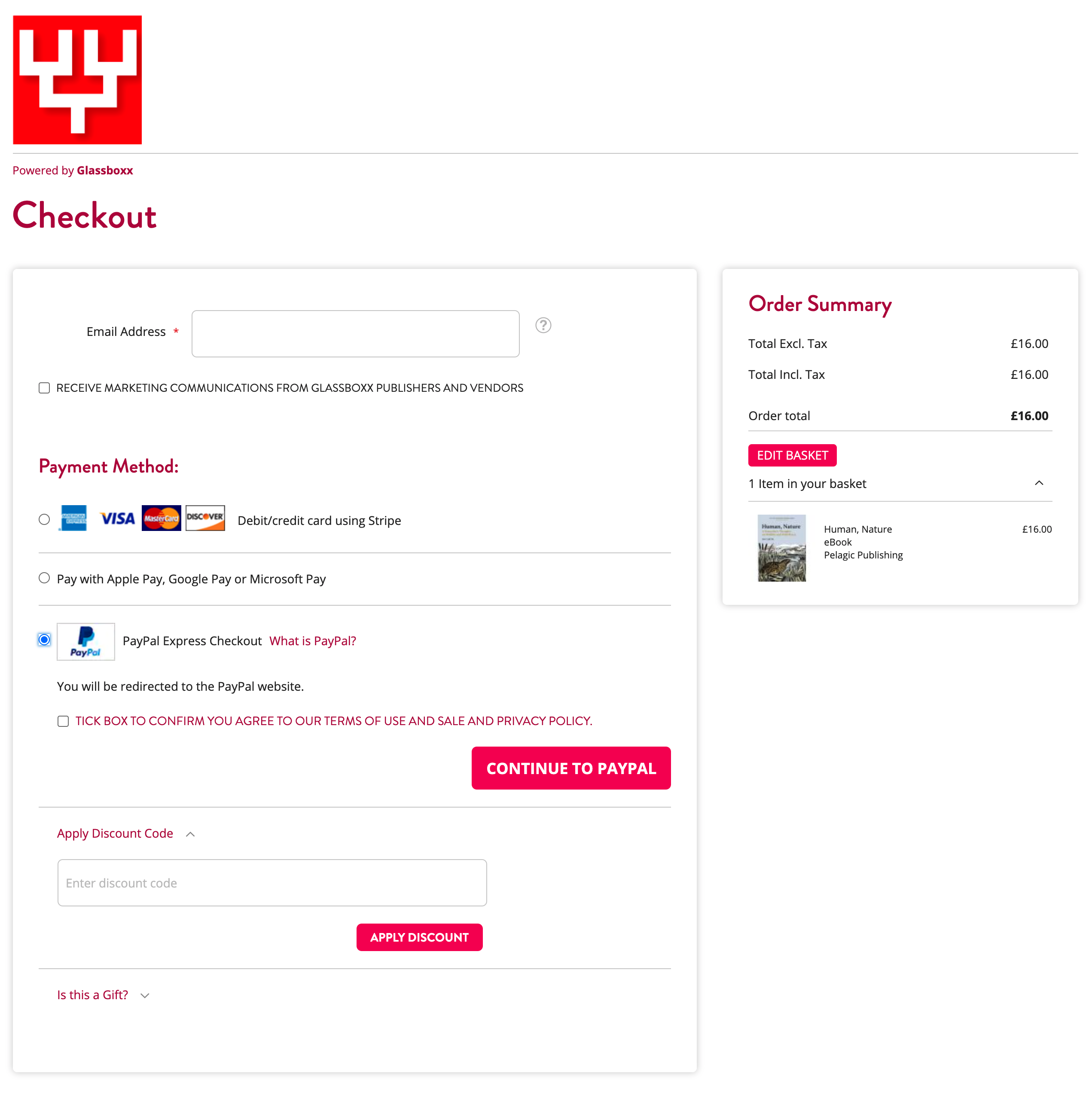 Amazon.co.uk or Amazon.com
You can also follow the Amazon links directly to the relevant eBook to purchase from Amazon for your Kindle.