Ordering eBooks via Pelagic
Most of our books are available on publication as eBooks available on all major eBook platforms.
Add to Basket
We offer eBooks directly using the Glassboxx eBook platform. This is a popular platform for reading eBooks on mobile devices or online.
When you click on Add to Basket on our site you will be transferred to Glassboxx's secure checkout.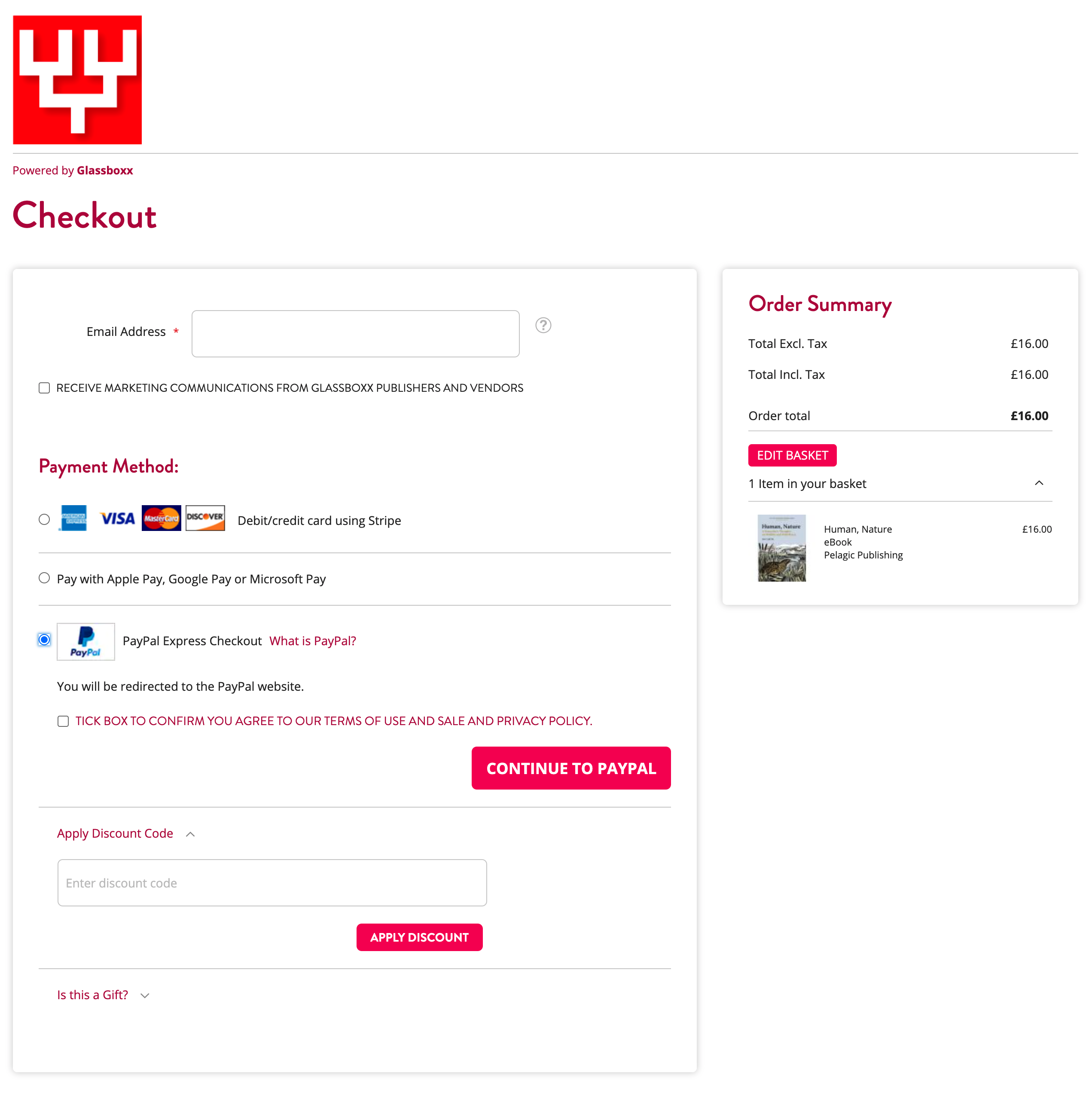 Amazon.co.uk or Amazon.com
You can also follow the Amazon links directly to the relevant eBook to purchase from Amazon for your Kindle.