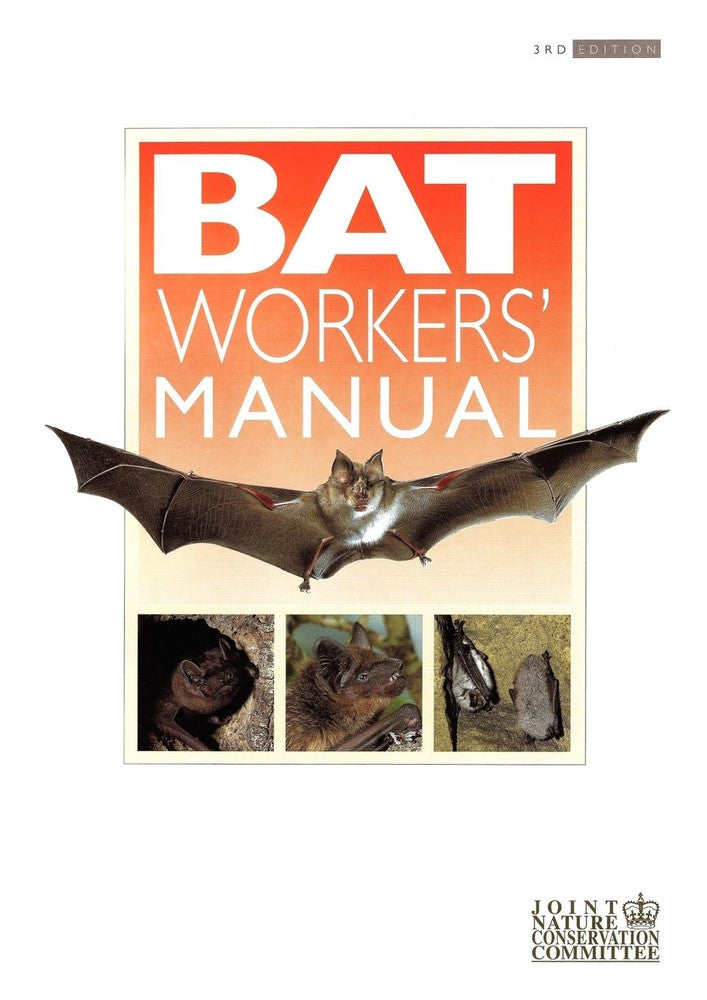 Bat Workers' Manual
Tags:
bat detecting
bat detector
bats
chiroptera
ecologist
ecology
Description
Detailed information on all aspects of bat surveying - The Bat Workers' Manual is an essential reference for anyone wishing to obtain a licence to carry out bat work in the UK. With excellent drawings by Tom McOwat.
The manual incorporates required changes and includes recommendations on the handling of bats, vaccinations against EBLV and a list of contact details for finding up-to-date advice on the subject. Updated information on legislation, and other advice, has also been included.
This version of The Bat Workers' Manual is a reprint of the 3rd edition (with no change or updates from the 3rd edition 1861075588, published in 2004)
Readership
Ecologists, bat workers, bat groups, students
About the Author
Tony Mitchell-Jones was the mammals specialist with Natural England for 32 years. During his time he led conservation projects on a wide range of threatened mammals and developed, or contributed to, a range of conservation guidance, such as the Bat Worker's Manual and the Dormouse Conservation Handbook. He was also the editor-in-chief of the Atlas of European Mammals and contributed to several other mammal guides and handbooks.
Andrew McLeish was the founding Managing Director of Alana Ecology, an environmental services and consultancy provider. He has a long-standing passion for wildlife conservation and ecology, especially of bats, and has been an active committee member for the Bat Conservation Trust and Shropshire Wildlife Trust.
Bibliographic Information
178 pages

B/w illustrations

| 3rd Edition
BISAC

SCI070030, SCI020000, NAT019000, NAT011000

BIC

PSVW7, WNCF, PSVS, RNKH