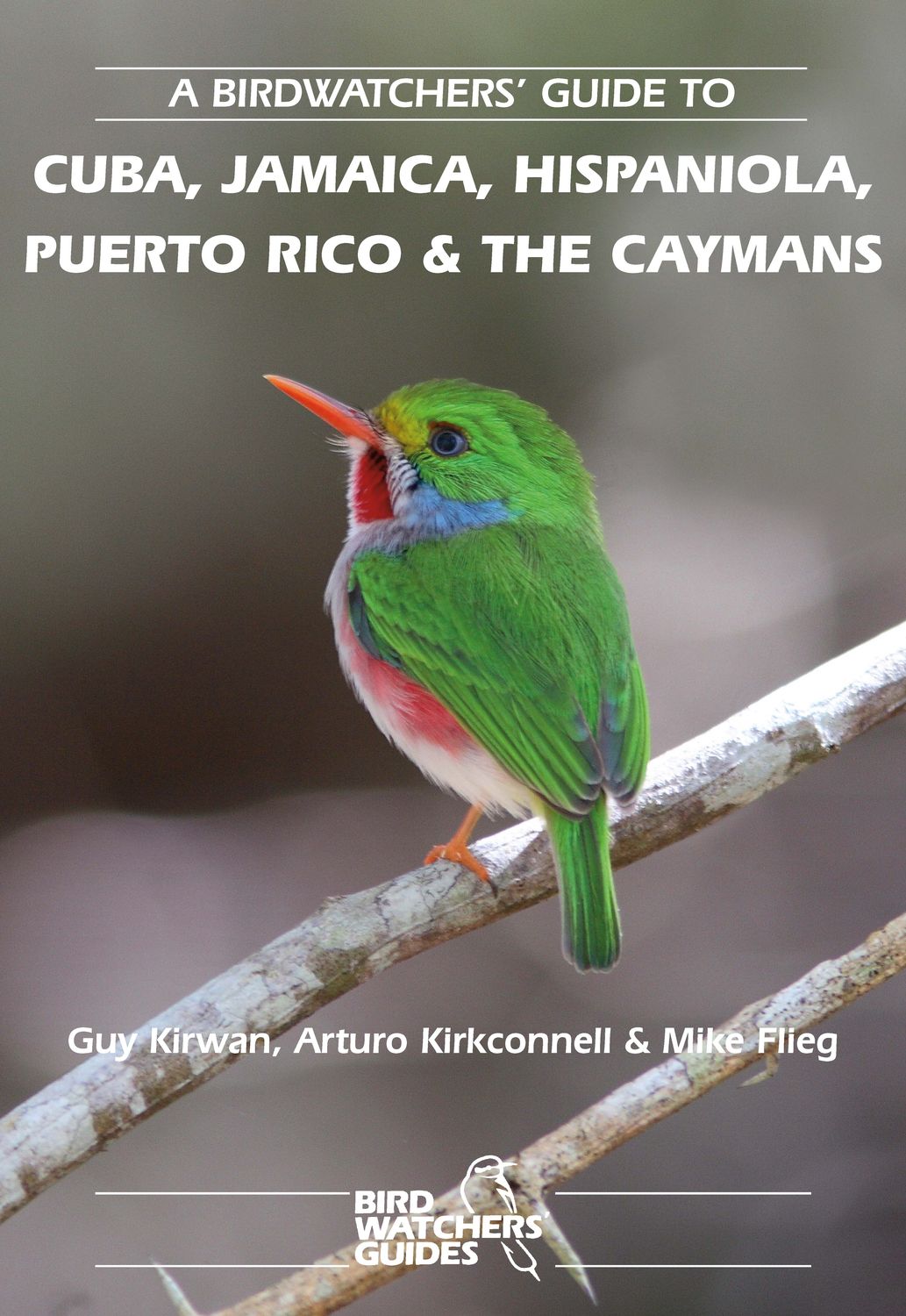 A Birdwatchers' Guide to Cuba, Jamaica, Hispaniola, Puerto Rico and the Caymans
Site Guide
Convenient guide to the best birdwatching locations
The Greater Antilles are a birdwatcher's paradise
Travel tips and information help make the most of your trip
Tags:
Antilles
birding
birds
birdwatcher
birdwatching
Cuba
Jamaica
natural history
ornithology
popular wildlife
Puerto Rico
site guide
Description
A guide to birdwatching sites in the Greater Antilles: this book shows you where to go and when to visit for the best birding experience. This guide is best used alongside your field guide - it does not include information about identifying birds.
This site guide covers the Greater Antilles, which comprises five groups of islands and six countries. From Cuba, with about 360 species, to the Cayman Islands, with just over 220, the Greater Antilles have recorded just over 550 species. This total includes more than 100 single island endemics and many more restricted range species, making the islands a very attractive proposition to the visiting birder.
The site accounts have details of location and tips on birding strategy and accommodation. More than 80 sites are described, many with accompanying maps. A full species list shows exactly what has been seen in each country, and the selective list helps to target the best places to visit. As well as covering the best birding sites, the authors have tried to include some locations close to main holiday centres used by birders with families. This is a site guide, not an identification guide.
Readership
Birdwatchers and ornithologists
Table of Contents
Introduction
Pre-tour information
Travel information
Staying in the Greater Antilles
Climate and clothing
General safety, health and medical facilities
Books and maps
When to go
CUBA
- Zapata Peninsula
- The West
- The Centre and offshore islands
- The Oriente
JAMAICA
- The North-west
- The Central-south
- The East
HAITI
DOMINICAN REPUBLIC
- Around Santo Domingo and the East
- The South-west
- The North
PUERTO RICO
CAYMAN ISLANDS
- Grand Cayman
- Other islands
Selective species accounts
Full species list
Mammals of the Greater Antilles
Useful addresses, societies and clubs
Select bibliography
Bibliographic Information
198 pages

B/w figures and maps

BISAC

NAT0040000, SCI070040

BIC

WNCB, PSVW6, 1KJC, 1KJWJ, 1KJD, 1KJP, 1KJM