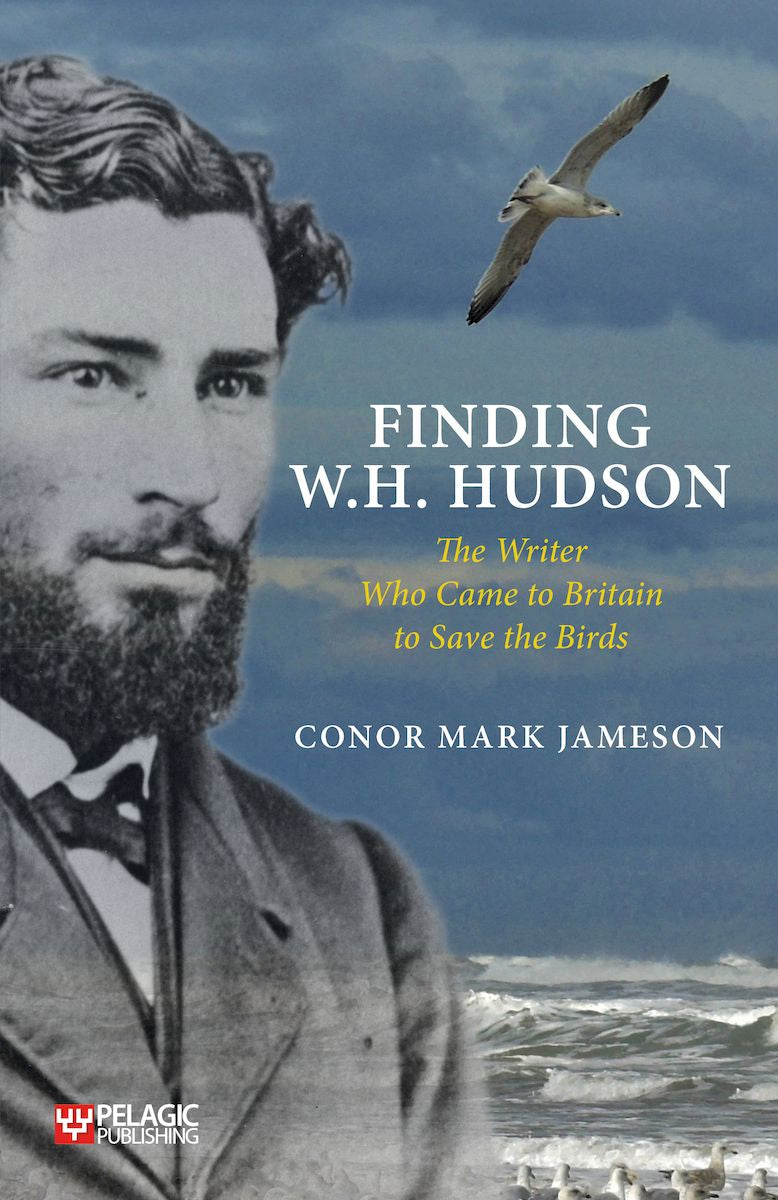 Finding W. H. Hudson
The Writer Who Came to Britain to Save the Birds
The overdue, untold story of Hudson's pioneering role as a campaigner, supporting the women who founded the RSPB.
New insights on the unschooled immigrant writer-naturalist who dared to challenge the establishment.
A timely and revelatory recognition of the extraordinary contribution of a once-revered and now neglected champion of early conservation.
Tags:
biography
birds
Coming Soon
conservation
ornithologist
ornithology
Description
An imposing, life-size oil painting dominates the main meeting room at the RSPB's base in the heart of England: 'the man above the fireplace' – always present, rarely mentioned. Curious about the person in the portrait, the author began a quest to rediscover William Henry Hudson (1841–1922). It became a mission of restoration: stitching back together the faded tapestry of Hudson's life, re-colouring it in places and adding new threads from the testaments of his closest friends.
This book traces the unassuming field naturalist's path through a dramatic and turbulent era: from Hudson's journey to Britain from Argentina in 1874 to the unveiling by the prime minister of a monument and bird sanctuary in his honour 50 years later, in the heart of Hyde Park – a place where the young immigrant had, for a time, slept rough. At its core, this extraordinary story reveals Hudson's deep influence on the creation of his beloved Bird Society by its founding women, and the rise of the conservation movement. It reveals the strange magnetism of this mysterious man from the Pampas – unschooled, battle-scarred and once penniless – that made his achievements possible, and left such a profound impression on those who knew him.
By the end of his life, Hudson had Hollywood studios bidding for his work. He was a household name through his luminous and seminal nature writing, and the Bird Society had at last reached the climax of a 30-year campaign, working to create the first global alliance of bird protectionists. A century after Hudson's death, this is a long-overdue tribute to perhaps our most significant – and most neglected – writer-naturalist and wildlife campaigner.
DOI: 10.53061/YGVN4872
Reviews
If you read one new nature book this year make sure it's this one.
—Matthew Oates, naturalist and author of In Pursuit of Butterflies
I'm blown away! This guy was way ahead of his time and totally amazing; the original urban birder.
—David Lindo, The Urban Birder
About the Author
Conor Mark Jameson, an award-winning writer and naturalist, is author of Silent Spring Revisited, Shrewdunnit and Looking for the Goshawk. He is a feature writer and has written for television and radio. He is Scots-Irish, Ugandan-born and lives in a corner of the forest in Cambridgeshire.
Bibliographic Information
368 pages

BISAC

BIO030000, SCI070040, NAT011000

BIC

BGT, PSVW6, RNKH