Naturalists' Handbooks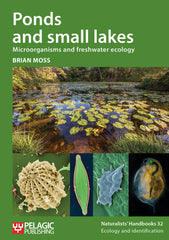 Naturalists' Handbooks encourage and enable those interested in natural history to undertake field study, make accurate identifications and to make original contributions to research. A typical reader may be studying natural history at undergraduate level, carrying out species/habitat surveys as an ecological consultant, undertaking academic research or just developing a deeper understanding of natural history.
History of the Naturalists' Handbooks series
The Naturalists' Handbooks series was first published by Cambridge University Press, then Richmond Publishing and the Company of Biologists. From mid-2010 Pelagic Publishing rejuvenated the series with new titles and updated editions of bestsellers.
If you are interested in authoring a book in this series, or have a suggestion for a good title please contact the series editor.
Series Editor: William Kirk, Keele University,