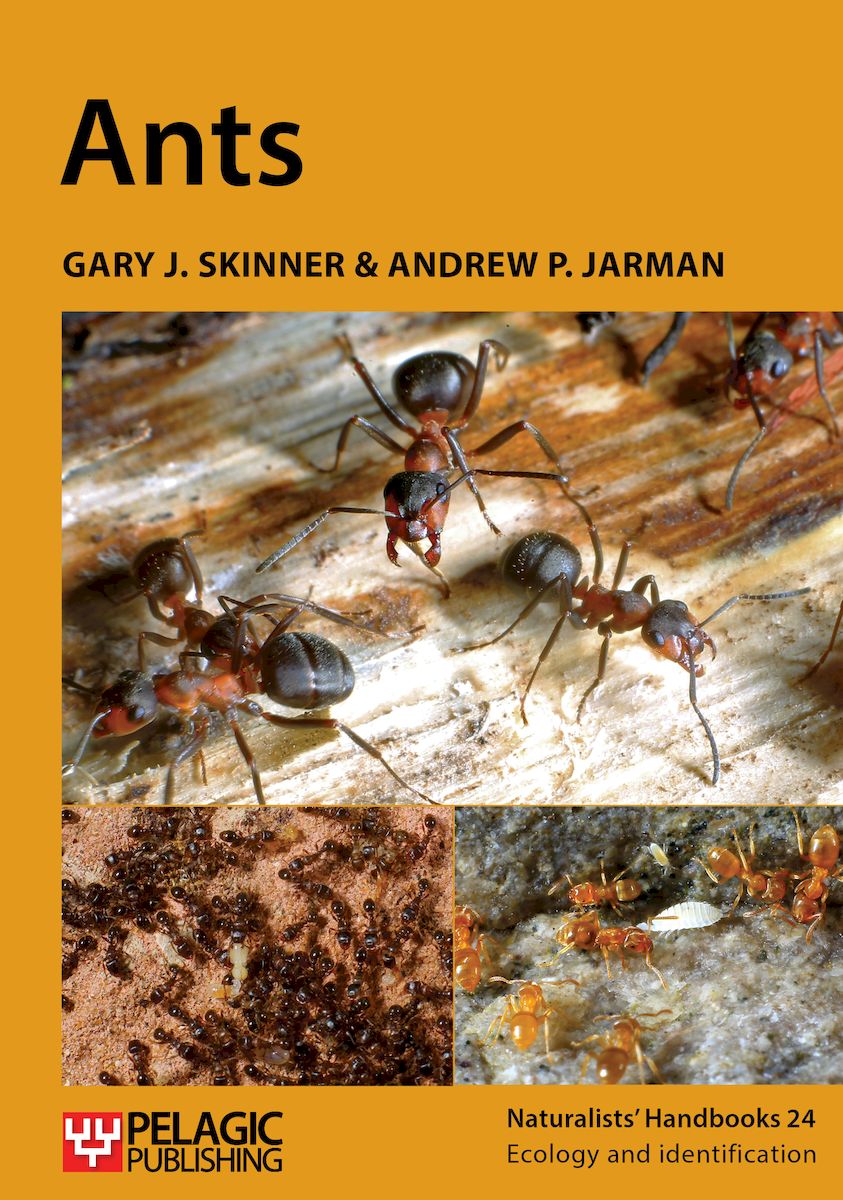 Ants
Covers the biology and ecology of all 61 species occurring in Britain and Ireland.
Includes extensively illustrated keys and distribution maps.
Also offers an account of exotic species that may turn up in heated buildings.
Tags:
ants
Coming Soon
ecology
entomology
fieldwork
hymenoptera
insects
Description
Ants are found everywhere from garden to mountaintop. They are at their most diverse in the tropics, but that does not make the 61 species of our part of the world any less fascinating or significant. As social insects, ants have fascinating life histories. Ecologically, they are highly important and influential. From tiny guest ants living in the nests of bigger species to gigantic wood ant mounds with hundreds of thousands of workers, there is a lifetime of possibility for study.
This edition of Ants covers the general biology and ecology of species occurring in Britain and Ireland, including the Channel Islands. The book presents photographs and descriptions of workers for all 61 species on the regional list, together with distribution maps. There is also an account of some of the exotic species that may turn up in heated buildings. The extensively illustrated keys deal with workers, queens and males of all the species. These have been specially written and are the first comprehensive keys since those of the first edition 30 years ago. There are also quick-check keys to workers and nests, as well as a detailed list of kit suppliers and an extensive reference list.
Ants are among the most familiar of insects and can form a crucial part of their ecosystem, having an impact far greater than their small individual size would lead us to expect. This book is for anyone wanting to learn more about these endlessly interesting insects, by reading and by applying some of the methods discussed to make new discoveries.
DOI: 10.53061/MIHN9342
Readership
Sixth-form, undergraduate, postgraduate, field centre, ecological consultant, wildlife trust, conservation volunteer
About the Author
Gary Skinner began a degree in chemistry but soon decided to swap to biology and obtained a degree in 1972. He then went on to study the wood ant Formica rufa for his PhD.  After this he went on to a career in teaching until his retirement in 2008.  In the 80s whilst on a trip to Skomer he saw a little book on British buttercups and thought 'I could do one on ants'.  That was published in 1987 and its success led him to think about a Naturalists' Handbook, which came out in 1996.  Teaching in a boarding school was very demanding but he managed to fit in some ant observing, especially in the 90s when he undertook survey work in the Northwest of England during a sabbatical term.   He has written extensively across the biological sciences and was editor of the magazine Catalyst for 10 years until 2017.  In retirement he has continued to write and mark GCSE and A level examinations.
Andrew Jarman has had a life-long fascination with ants. He claims that his earliest memories are of discovering there were three types of ants in his parents' garden (black, red, and yellow) before he learned to walk. Over the decades since he has accumulated an extensive field and taxonomic knowledge of ants in Britain, as well as gaining a working knowledge of the ant faunas of continental Europe, Central and North America, and South-East Asia. He has been a member of the Bees, Wasps and Ants Recording Society since its earliest days and was a past committee member. In his day job, he is a lecturer and researcher in biomedical sciences, specialising in the neurobiology of the laboratory fruit fly, Drosophila melanogaster.
Bibliographic Information
304 pages

Colour illustrations

BISAC

NAT017000, SCI070020, SCI020000, NAT010000

BIC

PSVT7, PSVS, WNCN