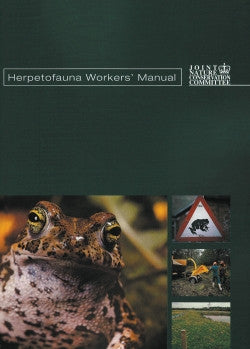 Herpetofauna Workers' Manual
Tags:
amphibian
amphibians
conservation
ecology
great-crested newt
herpetofauna
herpetology
reptile
reptiles
survey
Description
An indispensable manual for conservationists throughout the UK and much of mainland Europe. It provides conservation guidance on the twelve non-marine amphibian and reptile species native to the British Isles. It covers a wide range of issues, from advice on surveying to reintroductions.
Reprint edition of ISBN: 1861074506 published in 1998.
Readership
Field centre, ecological consultant, wildlife trust, conservation volunteer
Bibliographic Information
152 pages

Figures, b/w illustrations

BISAC

SCI070000, SCI020000, NAT011000

BIC

RNKH, PSVW3, PSVS, WNCK, PSVW5