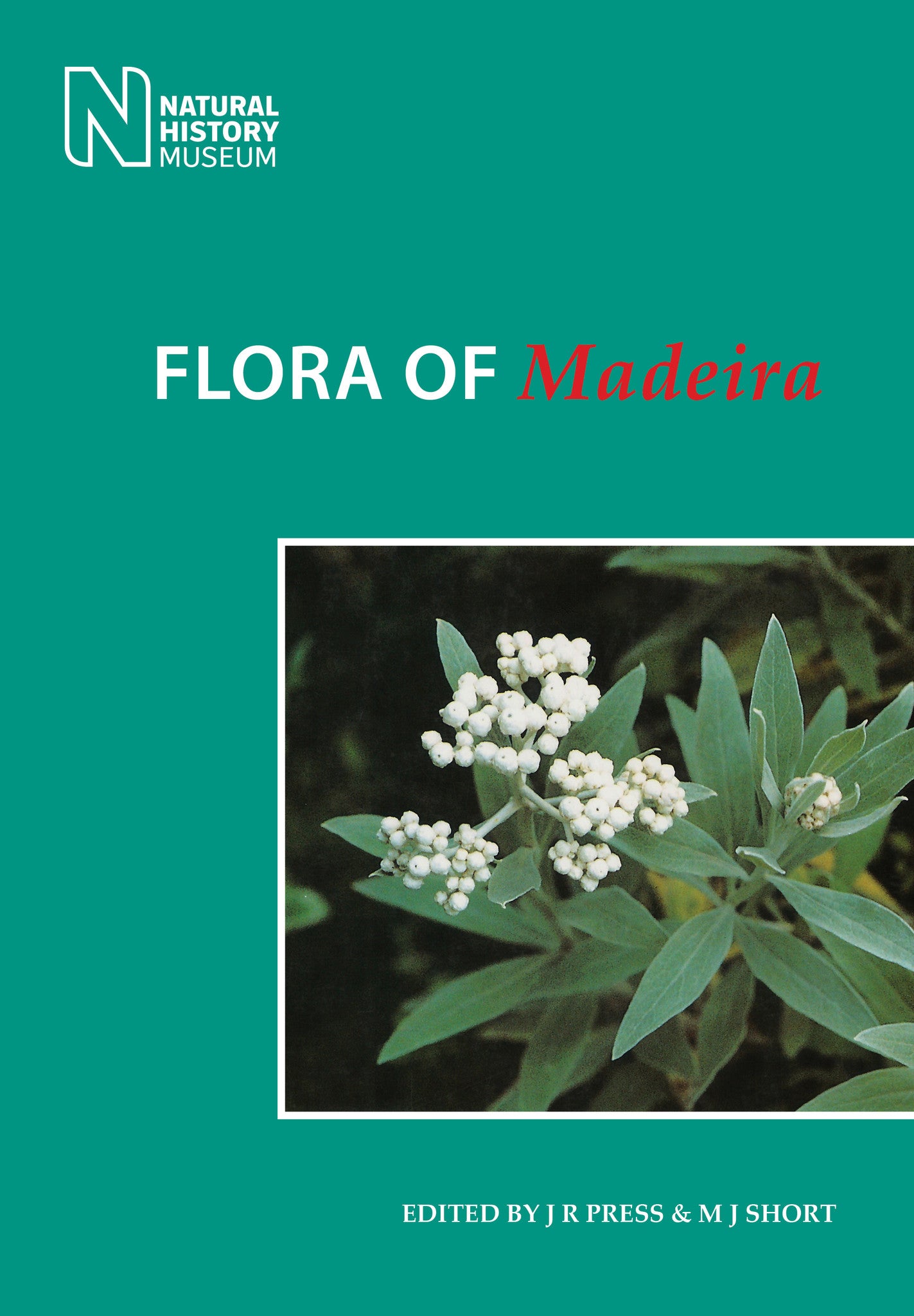 Flora of Madeira
Tags:
flora
macaronesia
madeira
plants
vegetation
wildflowers
Description
Flora of Madeira is the first book to describe fully all of the vascular plants of the Madeiran and Salvage Islands. It covers over 1360 species of native and naturalized plants, many of them little known. A high proportion of taxa, some 16%, are endemic to the islands themselves or are restricted to Macaronesia (the collective name for the archipelagos of the Azores, Madeira, Salvages, Canaries and Cape Verdes).
Isolated from other land-masses, the Madeiran islands are botanically rich and diverse, and the rugged and beautiful landscape embraces a broad range of habitats. Madeira also contains the most extensive remaining areas of laurisilva, the evergreen forest which is the last representative of the ancient Tethyan forests of S. Europe and N. Africa. The remote Salvage Islands have a smaller but equally interesting flora.
Flora provides descriptions and keys for taxa at all levels, as well as information on habitats, distributions and flowering times. Local names are also cited. Fifty-seven plates of original drawings illustrate 212 of the Madeiran and Macaronesian endemic taxa, some of them depicted for the first time. Introductory chapters describe the geography of the islands, the main vegetation types and the extensive measures being implemented to conserve this unique flora.
Flora of Madeira is the only fully comprehensive publication on the wild flora of the Madeiran and Salvage Islands, for use as both a reference work and a field guide.
This book is a digital reprint of ISBN 0-11-310017-5 (1994).
Readership
Botanists and naturalists
About the Author
J. R. Press is Head of EPIC (European Plant Information Centre) at the Natural History Museum, London specializing in the flora of Europe, Mediterranean and Macaronesia (which includes Madeira). He has written several papers on Madeira covering topics such as new plant records, invasion of introduced species and Madeira as a centre of plant diversity, as well as producing the list of threatened plants for the islands.
M. J. Short is a member of EPIC at the Natural History Museum, London and is involved in biogeographical and conservation research, and taxonomic work. She has made a study of the itineraries, collections and correspondence of the botanist R. T. Lowe who lived in Madeira for many years.
Bibliographic Information
594 pages

B/w illustrations

BISAC

SCI011000, NAT013000

BIC

PST