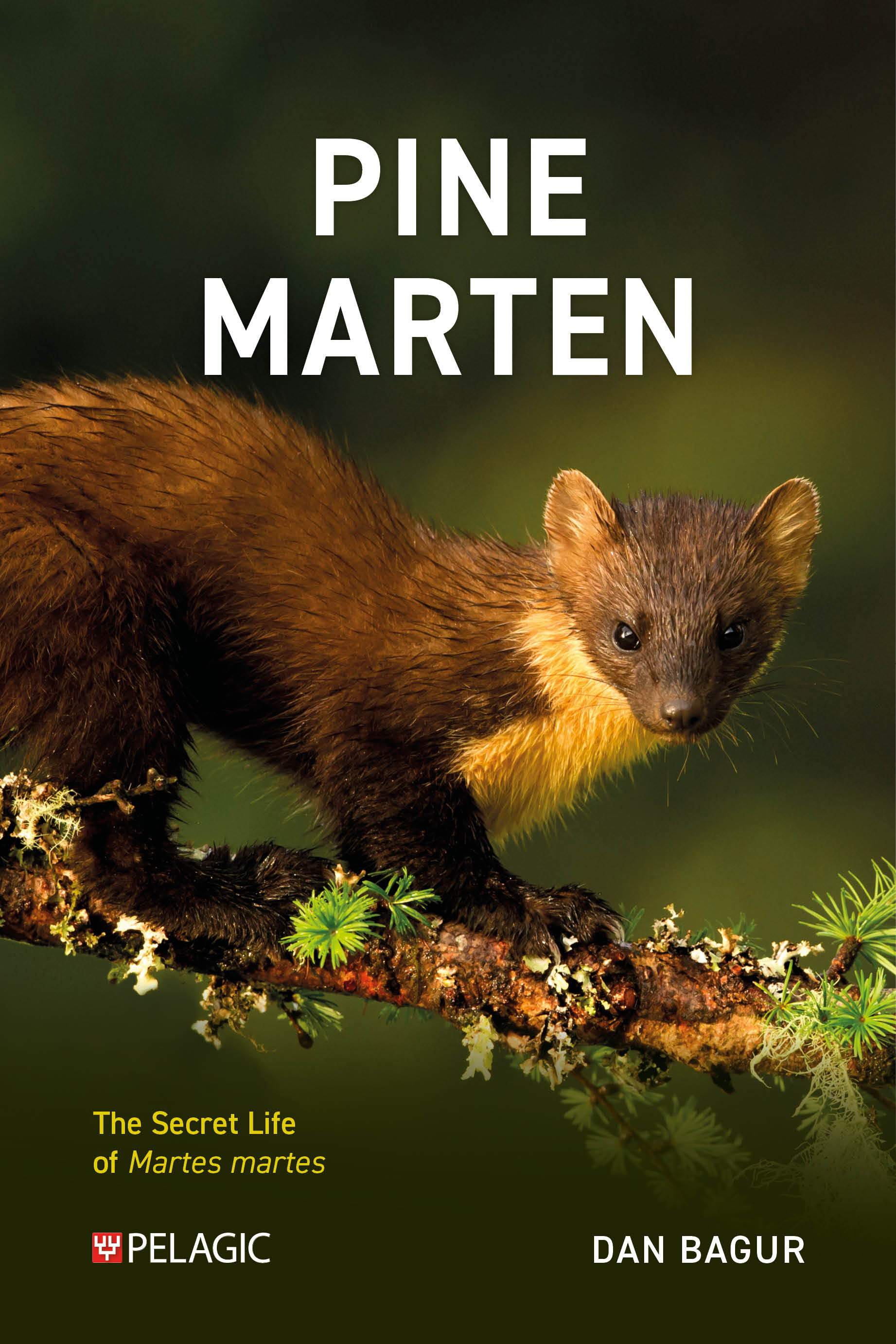 Pine Marten
The Secret Life of Martes martes
Unique use of direct field observation reveals secret life of the Pine Marten.
Fascinating new behavioural information based on extensive photography.
Be witness to the private life of the Pine Marten for the first time.
Tags:
behaviour
Coming Soon
ecology
identification
mammals
marten
mustelid
Description
Offering new insights into how they grow, learn and live, this book delves deep into the secretive behaviour of one of our rarest and most elusive mammals. It covers Pine Marten social interactions, courtship, mating, nesting and kit rearing, feeding and diet, as well as relationships with other wildlife. It also examines the considerable advantages of having these animals around and why it is in our interest to help them.
Pine Martens are slowly starting to increase their numbers and expand their range in Britain and Ireland as conservation efforts help them recover. There are now more sightings, while interest in what these animals do and why is greater than ever. This book uniquely uses photography to show (not tell) the reader all aspects of Pine Marten behaviour – uncovering these mammals' private life and shining light into the darkness of the night. The candid images allow the reader to experience this magnificent animal close up as never before. Aimed at amateur naturalists and experts alike, this groundbreaking book provides fascinating observations and a wealth of information.
DOI: 10.53061/CCMR1588
About the Author
Over several years spent watching and filming Pine Martens in the forests of Austria, Bavaria and Ireland, Dan Bagur has developed an in-depth understanding of their habits and behaviour. He has written or contributed to 26 books on nature, and has had wildlife photography, artwork and articles published all over the world. Dan has filmed and produced four wildlife documentaries, including 'The Secret Life of the European Pine Marten'. His films are posted on his growing YouTube channel 'Handmade Wildlife Films' and have been watched by over a million people. He currently lives in County Galway, Ireland.
Bibliographic Information
216 pages

BISAC

SCI070030, SCI020000, NAT019000

BIC

PSVW7, RNC, WNCF