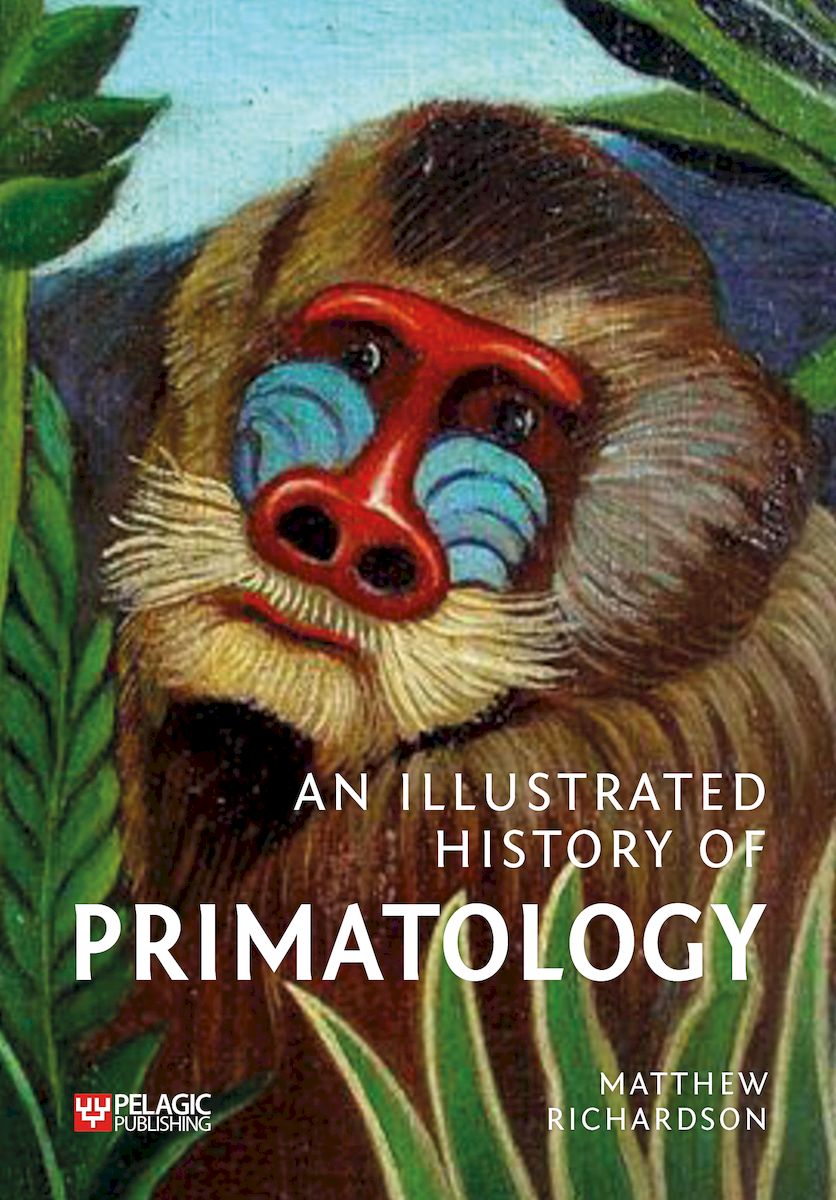 An Illustrated History of Primatology
A comprehensive one-volume synthesis on the history of primatology.
Over 200 primatology illustrations.
Unique insights into the world of primates and the pioneering work of primatologists.
Tags:
Coming Soon
primates
primatology
zoology
Description
From ancient Egypt and classical Greece to the twentieth-century development of primatology as a scientific field, we have always been fascinated by our closest animal relatives. This book offers an in-depth overview of primatology, taking the reader on a journey through the ages.
Reaching back as far as the Carthaginian explorer Hanno and Pliny the Elder, Matthew Richardson investigates how ancient cultures thought about other primates. With the birth of 'natural science' and the compilation of medieval bestiaries, we find the first recorded anatomical studies, along with captive chimpanzees and orangutans appearing in Europe. Development of the Linnaean binomial system and the era of global exploration saw great advances in primatology, in tandem with the growth of biological collections in European museums. In the nineteenth century, Darwin codified humans' relationship to our primate relatives in The Descent of Man. Meanwhile, the growing collections and expeditions inspired natural history artists to create a wealth of primate paintings and scientific illustrations still familiar today.
In the modern era we see the growth of primatology as a science, where a trio of remarkable women – Jane Goodall, Dian Fossey and Birutė Galdikas – would devote their lives to studying primates in the wild. Gerald Durrell and others would pioneer captive breeding to help to save species now increasingly threatened. By the late twentieth century a 'decolonization' of primatology would take place in Africa, Asia and South America. Taxonomic splitting based on differences in DNA has resulted in an explosion of new species, as conservation becomes the main focus, with numerous primate species highly endangered.
This comprehensive one-volume synthesis will be essential reading for students of primatology, academics and anyone fascinated by humankind's history with our closest relatives.
DOI: 10.53061/PJHG8608
About the Author
Matthew Richardson is an award-winning non-fiction author based in Quebec, Canada, focusing on natural history. He co-authored Lemurs of Madagascar (Conservation International, 2010) and the primate volume to the Handbook of the Mammals of the World series (Lynx Edicions, 2012). His most recent published book, Threatened and Recently-extinct Vertebrates of the World was published by Cambridge University Press in 2023. It's the first book to discuss all relevant IUCN Red List species and subspecies, and to arrange them by where they live in the world. 
Bibliographic Information
400 pages

Colour illustrations

BISAC

SCI070030, SCI070050, NAT002000

BIC

PSVW79, PSVW7, WNCF